Group Benefits Insurance in Ontario
While provincial health plans cover most major healthcare costs, there are always some expenses that they won't cover. Group health benefits insurance in Ontario can help your employees pay for these costs, which include prescription drugs, dental, hospital, vision and paramedical services. 
Many small business owners think they are not big enough to take advantage of group benefits insurance. However, these plans are certainly not designed purely for larger corporate entities. Group benefits are flexible and can be tailored to organizations of any size.
Get Started
Why Get Group Benefits Insurance?
Group benefits insurance, also known as group health insurance, can provide an excellent incentive for your employees. In fact, it can be more beneficial in the long run than a simple pay raise. The reasons for this are:
1. The benefits are often more tax-effective than a salary increase. Health and dental benefits are tax-free in Ontario.
2. You can help your employees protect their health and wellness, as well as that of their families.
3. Employees lower their health care costs because the employer pays part or all of the premiums. They thus don't need to use after-tax money to pay for insurance policies.
4. Group benefits provide a great way to show appreciation for your team members, demonstrating that you care about more than just their output. In this way, group benefits promote a happier work environment and better staff morale.
5. Both the employer and the employee enjoy lower health care costs. Employees will get good, affordable insurance cover for the family. Employers looking to offer their staff good benefits will also find group benefits to be a very affordable option. The larger the number of employees on the plan, the lower the risk pool and, therefore, more options at a lower price than would normally be available. The insurance cover that each staff member gets from the plan is less expensive than it would be if they bought individual insurance cover.
Who Can Qualify For Group Benefits?
Full-time employees or members of an organization can qualify to join a group benefits plan. Any group of two or more members or employees can create a group benefits plan.
Group health insurance is one of the most affordable health care options available. Zippo Insurance can provide you with a group benefits scheme tailored to your organization and its members and/or employees. 
For more information on group benefits insurance in Ontario, contact Zippo Insurance today.

Why Choose us?
Quick and Easy

With our questionnaire, receive your personalized quote in under 5 minutes, and get one step closer to being insured.

Lowest Rates

We search and find the most competitive quotes for you out of hundreds of policies.

24/7 Support

Call us. We have our agents available around-the-clock providing high quality service. We're here for you. 

Advisor Advice

Our staff offer the 10 tips you need to keep your driving record in the best shape!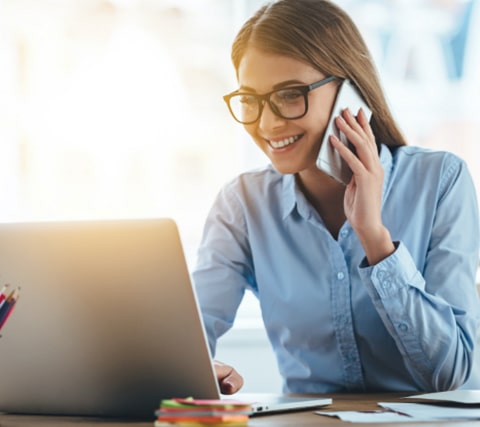 We're always here to help
Have any questions regarding insurance? Give us a call. Our certified team of brokers can help you navigate any individual insurance situation.
Contact an Advisor