Professional Liability Insurance in Ontario
Professional liability insurance is essential for professionals running practices and businesses on any scale. Also known as professional indemnity insurance or errors and omissions insurance, this kind of cover protects professionals against claims of actual or alleged negligence. If you are a professional, such as a medical practitioner or attorney, you should have professional liability insurance in Ontario.
Get Started
Who Needs Professional Liability Insurance?
Professional liability insurance protects qualified professionals such as doctors, lawyers, architects, estate agents or brokers – essentially anyone who provides a professional service for a fee. Attaining these positions requires a great deal of hard work and sacrifice, and so it is vital to protect your career, your assets and your reputation against potential damage.
Why Do You Need Professional Liability Insurance?
Unfortunately, no matter how conscientious you are, no matter how good your intentions may be, you just never know when you might find yourself facing a claim of negligence or malpractice. Even if the claims are completely unjustified, you will need to defend yourself against them – which is a costly process. With professional liability cover, you can rest assured that you have the provision to indemnify you against claims by third parties and associated defence costs.
Important Points About Professional Liability Insurance
Professional liability policies are generally set up on a claims-made basis, meaning that the policy only covers claims made during the policy period. The cause giving rise to the claim must have occurred after the coverage commenced. This means that if someone makes a claim against you after you have taken coverage, but the actual event to which the claim refers took place before the coverage started, you will not be covered for that claim. It is possible to make your coverage apply retroactively to events that occurred before the policy was in force. It is always best to select this type of cover to ensure that you are covered for all eventualities.
If you would like to know more about Zippo Insurance's professional liability insurance policy offerings in Ontario, contact us today.

Why Choose us?
Quick and Easy

With our questionnaire, receive your personalized quote in under 5 minutes, and get one step closer to being insured.

Lowest Rates

We search and find the most competitive quotes for you out of hundreds of policies.

24/7 Support

Call us. We have our agents available around-the-clock providing high quality service. We're here for you. 

Advisor Advice

Our staff offer the 10 tips you need to keep your driving record in the best shape!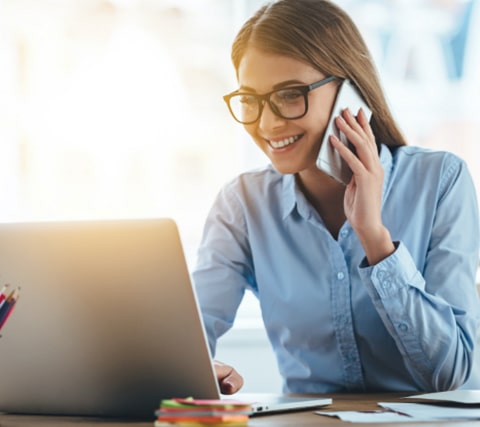 We're always here to help
Have any questions regarding insurance? Give us a call. Our certified team of brokers can help you navigate any individual insurance situation.
Contact an Advisor