Cyber Liability Insurance in Ontario
As companies conduct more and more business in cyberspace, they increase their exposure to hacking and other cybercrimes. These security breaches are capable of doing as much damage to a business as theft or property damage – if not even more. Cyber insurance in Ontario, Canada has become an essential component of any risk management program. It is vital that you protect your data and virtual assets against cybercrime and have sufficient insurance to protect you if such a breach should occur. This is why you need cyber liability insurance in Ontario.
Get Started
What Does Cyber Liability Insurance Cover?
Cyber liability insurance is a specific type of commercial insurance designed to cover you for any data breaches involving sensitive customer information such as credit card details, medical records, account numbers, etc. It covers legal fees and expenses related to these breaches, as well as helping you to notify customers about data breaches, recover compromised data, and repair damaged computer systems.
What Should You Do When You Experience a Data Breach?
If your business is a victim of hacking, there are five steps you need to take to limit the damage:
Disconnect affected devices from your network. Remove the computers from the network and be sure to forget all networks saved on the computer. Make sure that the computer does not automatically reconnect to the network, in case the hackers still have access to it.

Document all aspects of the attack. Take note of all affected devices, assets, accounts, etc. You will need this when filing a police report and an insurance claim.

Plan against further attack. Change all passwords and other access settings to ensure that a breach doesn't happen again. It is usually difficult to tell exactly where and how the hackers gained access, so just change all security settings across the board.

Contact your insurance provider and file a claim. 

Contact any affected customers and inform them of the breach, advising them on steps to take to protect their information.
Zippo Insurance can provide you with cyber liability insurance to protect you against these potential virtual breaches, covering data compromise protection, identity recovery protection and more.
For more information on cyber liability insurance in Ontario, contact Zippo Insurance today.

Why Choose us?
Quick and Easy

With our questionnaire, receive your personalized quote in under 5 minutes, and get one step closer to being insured.

Lowest Rates

We search and find the most competitive quotes for you out of hundreds of policies.

24/7 Support

Call us. We have our agents available around-the-clock providing high quality service. We're here for you. 

Advisor Advice

Our staff offer the 10 tips you need to keep your driving record in the best shape!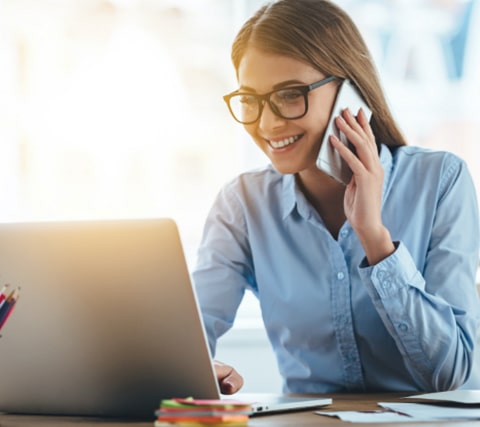 We're always here to help
Have any questions regarding insurance? Give us a call. Our certified team of brokers can help you navigate any individual insurance situation.
Contact an Advisor