Commercial Auto Insurance in Ontario
If your business relies on a fleet of cars, vans or trucks, you should definitely consider commercial auto insurance in Ontario. Your vehicles are almost always at risk, whether they are on the road, or even parked safely on your lot or in your garage. They could be lost or damaged through theft, road accidents, natural disasters or vandalism. A business car insurance policy will protect you against these potential losses.
Get Started
Commercial Auto Insurance Options
Zippo Insurance offers a variety of commercial auto insurance options to keep your business moving. You can choose the level of coverage that works best for you, tailoring it to suit the number and type of vehicles you own, the types of risks they face, and your budget and needs. The kind of cover you get with a commercial vehicle insurance plan in Ontario is similar to what you would expect from personal auto insurance. This could include:
1. Third-party liability: Protects you when you're at fault in an accident for injuring or killing someone or damaging their property.
2. Direct compensation-property damage (DCPD): DCPD covers your vehicle and its attached contents, and the loss of use of your vehicle if you are partially at fault or not at fault for an accident. DCPD means you deal with your insurer directly instead of suing the other driver for damages.
3. Accident benefits: If you are injured in an auto accident, accident benefits pay for your medical bills and rehabilitation. You can claim these benefits whether or not you are at fault. You have the option of increasing your accident benefits coverage limit.
4. Uninsured auto: If you're involved in an accident with an uninsured motorist or an unknown driver, your uninsured auto coverage will pay for damages to your vehicle.
In addition to these, you can add several coverage options for your commercial auto policy:
1. Collision or upset coverage: Collision coverage helps you pay for repairs or replacements on your vehicle if it's damaged, or a total loss resulting from an accident with another vehicle if you are at fault for the accident.
2. Comprehensive coverage: In auto insurance terms, comprehensive coverage protects your vehicle from damages resulting from a natural disaster, severe weather like hail that damages a windshield, vandalism, and theft.
3. All perils coverage: All perils coverage is a combination of collision and comprehensive coverages. It also covers you for damages if an employee or member of your household steals the vehicle.
4. Specified perils coverage: Protects your vehicle from the perils specifically named in your policy, like theft or weather-related damage such as hail.
Whatever the size of your business fleet, Zippo Insurance can offer you a business auto insurance policy to keep your cars and trucks safe. Speak to one of our consultants today about a tailored commercial auto insurance policy in Ontario.

Why Choose us?
Quick and Easy

With our questionnaire, receive your personalized quote in under 5 minutes, and get one step closer to being insured.

Lowest Rates

We search and find the most competitive quotes for you out of hundreds of policies.

24/7 Support

Call us. We have our agents available around-the-clock providing high quality service. We're here for you. 

Advisor Advice

Our staff offer the 10 tips you need to keep your driving record in the best shape!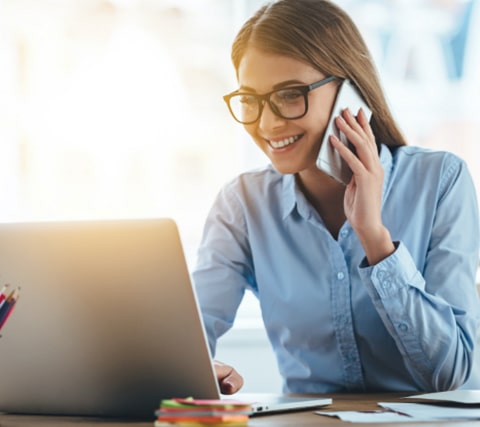 We're always here to help
Have any questions regarding insurance? Give us a call. Our certified team of brokers can help you navigate any individual insurance situation.
Contact an Advisor