Small Business Insurance in Ontario
As an entrepreneur, you have worked hard to build a business that your customers depend on. Now, you owe it to yourself to keep your business safe and secure with small business insurance in Ontario. A small business insurance policy from Zippo Insurance will provide you with flexible, comprehensive cover to protect all of your business assets. We understand that every business has a unique set of needs, opportunities and risks, and we will tailor your small business cover to suit yours.
Get Started
What Insurance Cover Do You Need As a Small Business Owner?

To ensure that you are adequately covered across all areas of your business, you should consider all of the following types of insurance as part of your tailored small business policy:
Physical Assets
Protecting your physical assets is vital for your business and your peace of mind. Include the following cover:
Fire, flood and storm cover.

Theft cover

Motor cover

Business interruption cover

Public liability cover

Email and internet insurance

Credit insurance
Human Capital
Key person insurance: If you should lose a key member of staff with specialized skills that are vital to your business, you may suffer a serious setback as you search for a replacement. Key person insurance compensates you for any interim cash flow losses, as well as providing funding to find and train a replacement.

Employees' insurance covers both the company and staff against injuries that might occur in the workplace.

Travel insurance: Some sort of travel insurance is essential if employees are required to travel frequently as part of their job.
Conducting regular maintenance on your infrastructure and regularly checking and upgrading your security systems are essential steps to take to minimize your risk and keep your premiums at a reasonable level. Implementing risk reduction measures will show the insurance company that you are serious about your business and will enable you to negotiate good premiums.
For more information about small business insurance in Ontario, contact Zippo Insurance.

Why Choose us?
Quick and Easy

With our questionnaire, receive your personalized quote in under 5 minutes, and get one step closer to being insured.

Lowest Rates

We search and find the most competitive quotes for you out of hundreds of policies.

24/7 Support

Call us. We have our agents available around-the-clock providing high quality service. We're here for you. 

Advisor Advice

Our staff offer the 10 tips you need to keep your driving record in the best shape!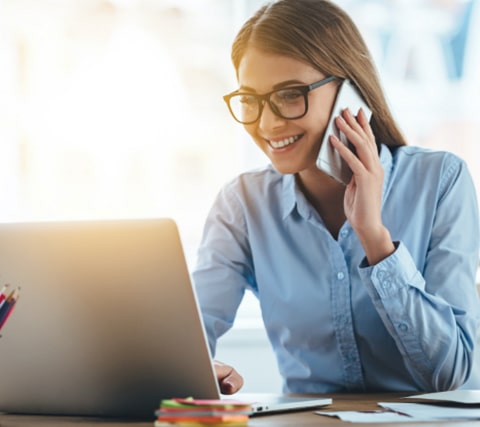 We're always here to help
Have any questions regarding insurance? Give us a call. Our certified team of brokers can help you navigate any individual insurance situation.
Contact an Advisor