Travel Insurance in Ontario
Whether you are travelling within Ontario, elsewhere in Canada or beyond the nation's borders, you need travel insurance plans that are designed to protect you against the unexpected costs that may occur during your trip. These could include car problems or medical emergencies. Zippo Insurance can provide the protection you need with carefully tailored travel insurance in Ontario.
Get Started
Seniors Travel Insurance/ Snowbirds Travel Insurance In Ontario
Zippo Insurance offers specialized insurance packages for seniors, particularly those who make their way south during the winter months. Our plans include travel, auto, and RV insurance solutions, tailored to meet each client's needs. Factors such as travel habits, medical conditions and age are all factored in to create a unique travel insurance solution.
Student Travel Insurance In Ontario
Our student travel insurance policies are aimed at Canadian students who are studying outside of their home provinces, or those who are heading abroad to pursue their higher education. We also cover international students who come to Canada for their studies. Student travel insurance covers emergency and non-emergency medical care.
Single Trip Insurance In Ontario
Since most people aren't constantly on the move, they only require cover for individual trips, as and when they occur. Single-trip insurance covers the traveller for medical emergencies, trip interruptions or cancellations, baggage loss or damage and travel accidents. 
Multi-trip Insurance In Ontario
For the more frequent traveller, multi-trip insurance is a better option than single-trip cover. Offering the same types of cover as single-trip plans, our multi-trip insurance policies cover travellers for a year's worth of extended or periodic travel. The cover can easily be renewed and extended beyond the initial period. In this way, if you are a frequent traveller, you can prepare for each trip knowing that you are already covered for medical emergencies, interruptions, cancellations, loss, damage and accidents.
To get started with comprehensive, tailored travel insurance in Ontario, contact Zippo Insurance today.

Why Choose us?
Quick and Easy

With our questionnaire, receive your personalized quote in under 5 minutes, and get one step closer to being insured.

Lowest Rates

We search and find the most competitive quotes for you out of hundreds of policies.

24/7 Support

Call us. We have our agents available around-the-clock providing high quality service. We're here for you. 

Advisor Advice

Our staff offer the 10 tips you need to keep your driving record in the best shape!
FAQ
It is best to purchase your travel insurance as soon as possible. At the very least, you should do so a minimum of 15 days before your trip. Since you may need to take some time to work out exactly the right cover for your trip, you should consult your insurer as early as possible to ensure that everything is in place before your departure. Zippo Insurance can provide the protection you need with carefully tailored travel insurance in Ontario.

Which travel insurance plan is right for you depends very much on your specific needs. It may be very important to you to have good medical cover while travelling, while you may not consider it necessary to insure your luggage. Your policy can be tailored to fit your requirements.

Most travel insurance plans include medical emergencies, trip interruption, trip cancellation, medical evacuation and lost or stolen luggage. Some plans can also cover rental car damage and cover for pre-existing conditions.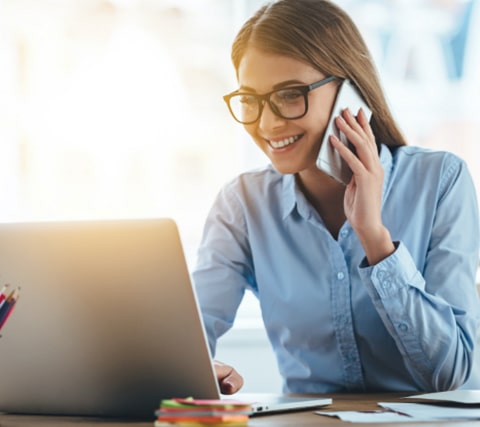 We're always here to help
Have any questions regarding insurance? Give us a call. Our certified team of brokers can help you navigate any individual insurance situation.
Contact an Advisor