Commercial Property Insurance in Ontario
Do you want to know what Commercial Property Insurance Covers in Ontario? Whether you run a small, mid-size or large business, your business premises are perhaps your biggest and most valuable asset. At any time, this asset is at risk of burglary, fire, damages from natural disasters, or even customer lawsuits. It is vital that you protect your buildings – whether you lease or own them – against these and other risks. Comprehensive commercial property insurance from Zippo Insurance can give you the cover and the peace of mind you seek.
Get Started
Commercial Property Insurance from Zippo Insurance
At Zippo Insurance, we understand that your commercial property is a vital part of your business. That's why we offer a range of comprehensive commercial property insurance policies to meet your individual needs.
Coverage Options in Commercial Property Insurance
We offer different types of commercial property insurance policies to suit your specific needs. Our policies include:
Property Damage Coverage

: Protects your property against damage caused by natural disasters, theft, or vandalism.

Business Interruption Coverage

: Provides coverage for lost income if your business is forced to close temporarily due to damage to your property.

Liability Coverage

: Protects your business against claims of bodily injury or property damage caused by your products or services.

Equipment Breakdown Coverage

: Provides coverage for the repair or replacement of equipment that breaks down due to mechanical or electrical failure.
Industry-Specific Coverage in Commercial Property Insurance
We understand that different industries have different needs. That's why we offer specialized coverage for certain industries, including:
Construction

: Coverage for tools, equipment, and materials on construction sites.

Hospitality

: Coverage for hotels, restaurants, and other hospitality businesses.

Retail

: Coverage for retail businesses, including protection for inventory and loss of income.
As you can see, commercial property insurance extends far beyond just the bricks and mortar of your office building, warehouse or factory. Every asset that is essential to your business can fall under your insurance cover, including:
1. Equipment
2. Inventory and supplies
3. Office furniture and fixtures
4. Computers and electronics
5. The personal property of employees while on-site
6. Customer property at your business site
7. Lighting systems
8. Windows
9. Outdoor signs
10. Fencing and landscaping
11. Tools and equipment in transit or used off-site for business purposes.
Premiums and Payments That Come With Commercial Property Insurance
We understand that cost is an important consideration when choosing commercial property insurance. We offer competitive premiums and flexible payment options to make commercial property insurance affordable for you. Our payment options include:
Monthly Payments

: Pay your premium on a monthly basis.

Annual Payments

: Pay your premium on an annual basis.
Eligibility Requirements for Commercial Property Insurance
To be eligible for our commercial property insurance policies, you must meet certain requirements. These include:
Type of Business

: Your business must fall within certain categories to qualify for coverage.

Property Condition

: Your property must be well-maintained and in good condition.
Benefits and Features with Commercial Property Insurance
Our commercial property insurance policies offer a range of benefits and features, including:
Protection against natural disasters, theft, and vandalism.

Coverage for lost income due to business interruption.

Liability coverage to protect your business against claims.

Equipment breakdown coverage to protect your equipment.

Coverage options tailored to your industry.
The Claims Process of Commercial Property Insurance
At Zippo Insurance, we make the claims process easy for you. To file a claim, simply contact our claims department and we will guide you through the process. We will work with you to ensure your claim is processed as quickly and efficiently as possible.
Zippo Insurance can create a commercial property policy perfectly suited to your business and its particular spread of assets. With a commercial property insurance policy, you can protect your business against every eventuality, including fires, storms, water damage, theft and vandalism. 
For more information on commercial property insurance in Ontario, contact Zippo Insurance today, and let us create the ideal policy to cover your most important business assets.

Why Choose us?
Quick and Easy

With our questionnaire, receive your personalized quote in under 5 minutes, and get one step closer to being insured.

Lowest Rates

We search and find the most competitive quotes for you out of hundreds of policies.

24/7 Support

Call us. We have our agents available around-the-clock providing high quality service. We're here for you. 

Advisor Advice

Our staff offer the 10 tips you need to keep your driving record in the best shape!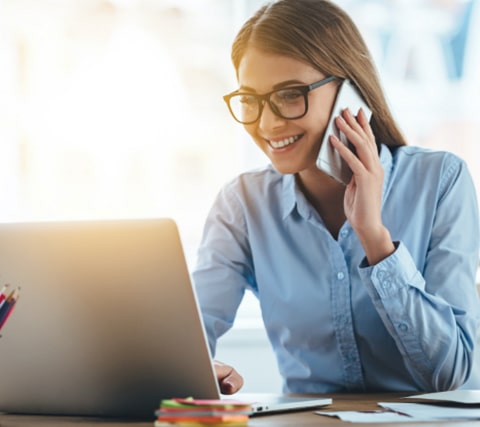 We're always here to help
Have any questions regarding insurance? Give us a call. Our certified team of brokers can help you navigate any individual insurance situation.
Contact an Advisor