Commercial Insurance
in Ontario
Running a business is risky. There is any number of things that might go wrong and a long list of possible problems to protect yourself against. With the right commercial insurance in Ontario, you can carry on efficient and profitable operations, and enjoy peace of mind knowing that you are protected against any potential damages and setbacks. Zippo Insurance will work with you to tailor your commercial insurance policy to your specific operations and assets. Our policies include the following:
Get Started
Cyber Liability Insurance in Ontario
Data is a core asset for all modern businesses. Online marketing platforms and communication networks are essential for your operations, and have certainly helped to improve the ease of doing business for both local and global markets. Unfortunately, they also come with considerable risks. All businesses that work online are at risk of a data breach or cyber-attack. Cyber liability insurance protects you against data loss and any liabilities that can occur in the event of a cyber attack.
Professional Liability Insurance in Ontario
Professional liability insurance protects companies and their employees against liability for third-party property damage or injury suffered during the course of business operations. No matter how carefully you run your business, accidents can happen, and you may find yourself facing accusations of negligence or simply having to pay the costs for unexpected loss or injury. Having a professional liability insurance policy in place will keep you covered if this happens.
Small Business Insurance in Ontario
Large corporations may be capable of putting wide-ranging, complex insurance policies in place to protect them against loss and liability, but small businesses need protection too. Small business insurance is designed to provide financial protection if there are accidents involving the business's owner, employees, customers, or property.
Group Benefits Insurance in Ontario
One of the most effective ways for a company to attract and retain the best staff in its industry is to offer a good group benefits package. Group insurance benefits can cover healthcare costs, as well as incorporating retirement or savings plans to help employees prepare for their futures.
Commercial Property Insurance in Ontario
Aside from its products and information, a business's property is its most valuable asset. It must be protected at all times against damage from such risks as fire, vandalism and natural disasters, among others. A comprehensive commercial property insurance policy will cover your business premises and enable you to mitigate any loss or damage.
Commercial Auto Insurance in Ontario
If your business owns one or more vehicles that it employs as part of its operations, you need a commercial auto insurance policy that will cover them in the event of theft, loss and/or damage caused by an accident, fire and natural disasters, and claims made by third parties where you are responsible for the damage to their vehicle.
Contractor's Insurance in Ontario
If you are an independent contractor, subcontractor or tradesperson, you need an insurance policy to cover you against any debts that might result from work-related accidents. Contractor's insurance helps you protect your livelihood with coverage that matches your exposure to various business-related risks.
Home-based Business Insurance in Ontario
Many businesses and independent contractors are working from home these days. Even though you may not carry the risks connected with owning a commercial property, loss and damage can still cause problems for you and your business. You can usually accommodate these risks by adding property and liability coverage to your home insurance policy. This cover includes everything you need to run your business, such as furniture, equipment, computers, software and cell phones. It can also include goods you hold for sale.
To get started covering your business with comprehensive commercial insurance in Ontario, contact Zippo Insurance today.

Why Choose us?
Quick and Easy

With our questionnaire, receive your personalized quote in under 5 minutes, and get one step closer to being insured.

Lowest Rates

We search and find the most competitive quotes for you out of hundreds of policies.

24/7 Support

Call us. We have our agents available around-the-clock providing high quality service. We're here for you. 

Advisor Advice

Our staff offer the 10 tips you need to keep your driving record in the best shape!
FAQ
The amount of cover you need depends on the value of your assets, as well as your risk level. Speak to an insurance consultant for help calculating how much insurance you should have for your business.  Zippo Insurance will work with you to tailor your commercial insurance policy to your specific operations and assets. 

The most common types of commercial insurance are property, liability and worker's compensation. Property insurance covers damages to the business's property, liability insurance covers damages to third parties, and worker's compensation covers employees' on-duty injuries.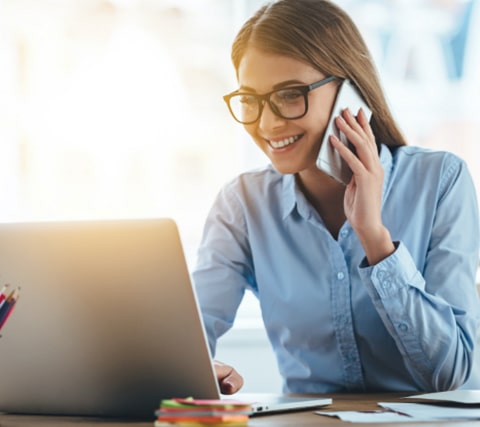 We're always here to help
Have any questions regarding insurance? Give us a call. Our certified team of brokers can help you navigate any individual insurance situation.
Contact an Advisor