Home and auto insurance bundles in Ontario
It is always recommended to protect yourself, your home, and your vehicle from liability through reliable home and auto insurance bundles in Ontario. Zippo Insurance outlines the main factors that are covered by our home and auto insurance policies and how they can benefit you.
Get Started
Auto and Home Insurance Bundle Benefits
At Zippo Insurances, we understand that convenience is key, and bundling your home and auto insurance policies with us provides just that. Not only do you save money, but you also have simplified billing, which means one bill for both policies. Additionally, by having both policies with us, you'll have only one insurance company to call in the event of a claim.
Coverage Details for Home and Auto Insurance Bundles
Our home and auto insurance bundles provide comprehensive coverage for both policies.
What Zippo Covers with Home Insurance in Ontario?
Condos, vacation homes, rentals, and other properties must be protected with home insurance to avoid liability and losses from damage from external factors such as natural disasters. Given below are the coverage points to look out for in your home insurance:
1. Additional living expenses: If for some reason, you are forced to live in other temporary quarters, apart from your primary residence, your home insurance can pay you living expenses for the time away.
2. Contents: Your possessions and personal belongings will be covered from damage related to water leakage, fire, and other factors.
3. Replacement value: If your home insurance includes replacement value, the costs of the entire home will be covered in the event of total loss. If the cost of raw materials increases during the policy term, the insurance will still cover the additional costs.
4. Liability: It's sad but true: accidents do happen. If a third person is injured or involved in an accident on your property, your home insurance will cover the liability.
What Zippo Covers with Auto Insurance in Ontario?
Getting your vehicle, be it a car, motorcycle, boat, or RV, insured can safeguard you in the long run. Zippo Insurance offers the following coverage as part of its auto insurance in Ontario:
1. Collision coverage: In case your vehicle has been damaged due to an accident, your auto insurance will cover the costs.
2. Comprehensive coverage: Other comprehensive losses that will be covered in the auto insurance bundle includes theft, vandalism, storms, and the like.
3. Family security: In case you or a member of your family is injured by an uninsured or underinsured car and driver, your auto insurance can match the liability caused.
4. Liability: If you find yourself in an accident caused due to negligence on your end, your auto insurance can cover the costs of damage, pain, and suffering.
5. Loss of use: In the case of an insured loss, your auto insurance will also cover the costs of your renting out a vehicle during the repair and maintenance process.
Customization Options for the Home and Auto Insurance Bundles
We offer customizable bundles to suit your specific needs and preferences. You can choose from different coverage options to get the policy that works best for you.
Your Home and Auto Insurance Bundle Eligibility Requirements
To be eligible for our home and auto insurance bundles, you must have a qualifying property and vehicle. Our licensed insurance agents can help you determine if your property and vehicle qualify for the bundle.
The Claims Process for Home and Auto Insurance Bundles
Filing a claim with Zippo Insurance is simple and easy. You can file your claim online, over the phone, or in person at one of our locations. Our claims process is designed to get you back on track as quickly as possible.

Customer Support for Home and Auto Insurance Bundles
At Zippo Insurance, we're dedicated to providing you with the best customer support possible. Our online tools and resources, 24/7 support, and access to licensed insurance agents ensure you get the help you need when you need it.
For more information on home and auto insurance bundles in Ontario, contact Zippo Insurance for a quote today.

Why Choose us?
Quick and Easy

With our questionnaire, receive your personalized quote in under 5 minutes, and get one step closer to being insured.

Lowest Rates

We search and find the most competitive quotes for you out of hundreds of policies.

24/7 Support

Call us. We have our agents available around-the-clock providing high quality service. We're here for you. 

Advisor Advice

Our staff offer the 10 tips you need to keep your driving record in the best shape!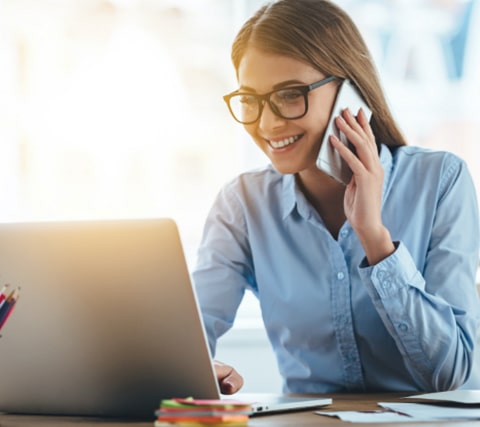 We're always here to help
Have any questions regarding insurance? Give us a call. Our certified team of brokers can help you navigate any individual insurance situation.
Contact an Advisor