Professional Liability Insurance: Is it a need in Canada?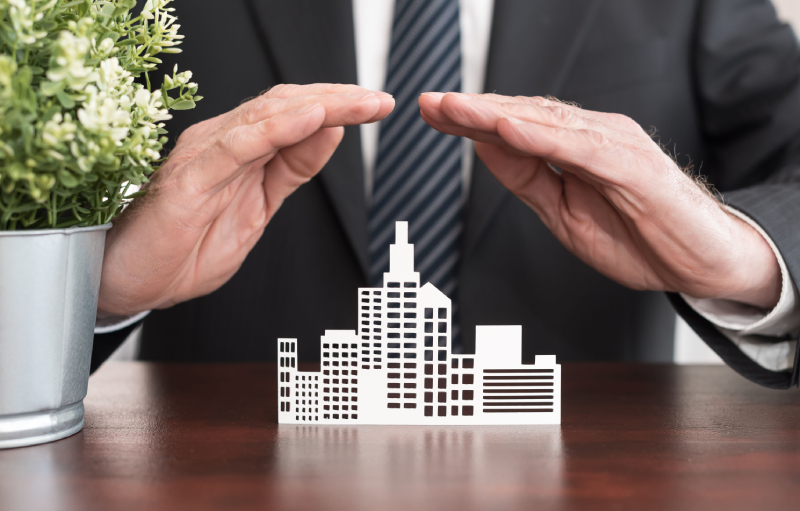 If you professionally consult, design, or provide any service to clients, you undoubtedly put a lot of effort into diligence and quality. However, nobody's perfect, and it is only human nature to make mistakes. Unfortunately, as a service provider, some errors could expose you to costly lawsuits from your clients in Canada.
Having professional liability insurance in Canada is a critical step in protecting your business from the costs associated with professional liability lawsuits arising from work errors. Fortunately, Professional Liability Insurance from Zippo Insurance in Ontario, Canada, offers this protection. This blog will briefly cover what professional liability insurance is if needed, and who could benefit the most from this type of coverage.
What Is Professional Liability Insurance?
Professional liability insurance (PLI) – sometimes referred to as errors and omissions insurance (E&O), malpractice insurance, or professional indemnity insurance in Canada – is a type of business insurance that helps protect your business from lawsuits initiated by a client who holds you responsible for errors in your work. You could face a professional liability lawsuit if your clients suffer a financial loss due to errors in your work or feel that you failed to meet their expectations.
Some of these errors include forgetting to file an important form, failing to notify your client of a key issue, miscalculating, or committing another error resulting in a financial loss.
Is Professional Liability Insurance Mandatory in Canada?
Professional liability insurance is not legally required in all sectors and provinces of Canada, but some industries with regulatory bodies mandate this coverage, including medical practitioners, accountants, and law professionals, especially in Ontario, Canada. Even though this type of insurance is not a legal requirement in every industry, it is still highly recommended as a risk management tool for any individual or company that offers consulting and advice-based services for a fee in Ontario and other provinces of Canada.
Who Should Carry Professional Liability Insurance (PLI)?
Suppose you have expertise in a specific area and provide a service based on this expertise. In that case, you should consider PLI because general liability insurance policies won't offer protection against claims arising from mistakes, malpractice, negligence, or misrepresentation in Canada.
Some of the professional services providers that benefit the most from malpractice insurance include: 
1. Architects
2. Design consultants
3. Copywriters
4. Solicitors
5. Electricians
6. Real Estate Agents or Brokers
7. Lawyers
8. Sports and fitness instructors
9. Graphic designers
10. Market Researchers
11. Contractors
12. Recruitment and employment professionals
13. IT, business, and marketing consultants
It is best to consult your province's trade-specific or provincial regulatory body to determine whether this type of insurance is a legal requirement for your profession.
What Does Professional Liability Insurance Cover?
Professional liability insurance shields professionals from lawsuits alleging misconduct, negligence, and failure to provide services as promised as well as customer claims alleging financial loss as a result of a service you provided. Typical PLI policies include cover for legal costs (for both defense and settlement) relating to the following areas:
Professional Services:
Coverage for acts of negligence, errors, or omissions that relate to the services you provide or the failure to deliver a service as promised.
Media and Advertising:
The client was sued for slander, libel, or defamation because of the media services supplied.
Whether a legal claim is valid or not, professional liability insurance safeguards your company. Both frivolous and substantiated lawsuits may be covered by your insurance.
Professional liability insurance policies often defend against claims of financial losses, not bodily harm or property damage, unlike certain other types of liability insurance. However, this rule has several exceptions, including coverage for architects and engineers and medical malpractice insurance.
How Does Professional Liability Insurance Works In Ontario?
Professional liability insurance works on a claims-made basis, which means only claims filed during the policy period are covered. Therefore, the insurer will not pay for the claim made against you if you have purchased coverage but the incident that led to the claim occurred before the coverage started. However, it's still possible to have your coverage retroactively start to apply to things that happened before the policy went into effect. The best course of action is to choose this kind of coverage to guarantee that you are protected.
Need Help? Talk To RIBO Licensed Professional Liability Insurance Brokers In Ontario, Canada Today!
Do you still have questions regarding professional liability insurance coverage in Canada? The RIBO-licensed professional liability insurance brokers at Zippo Insurance, based in Toronto, Ontario, can help you navigate any insurance situation. If you're looking for a professional liability insurance broker in Ontario, Zippo Insurance has a hassle-free quote process with some of the lowest rates in Ontario, Canada. Contact Zippo Insurance today for any of your personal or professional insurance needs.