How to Compare Auto Insurance Quotes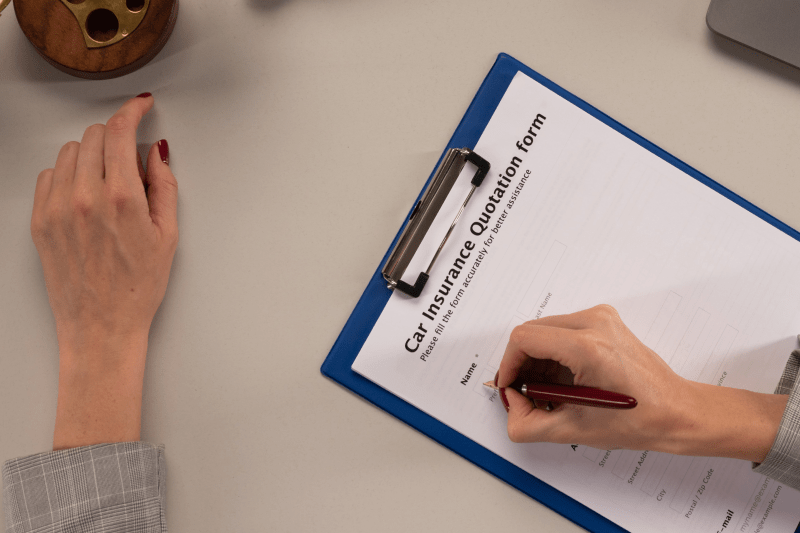 Whether you are buying or renewing vehicle insurance, it is important to get an auto insurance quote from multiple insurance companies. Lower costs should not be the only consideration, also evaluate the insurer's coverage and service options. 
Auto insurance is a legal requirement in Canada and covers the owner/driver, passengers, pedestrians, and property that might be involved in a vehicle collision. A comprehensive resource on car insurance in Ontario is the Insurance Bureau of Canada. When you need new car insurance and want to review the ratings of the various car makes and models, try the Canadian Loss Experience Automobile Rating (CLEAR) system. So, what do you need to do to compare insurance quotes?          
Gather your information
To save time when you search for insurance quotes online, gather the following information before you start.
Full names, addresses, date of birth, occupation, driver's license, and marital status of persons to be included in the vehicle insurance policy. 
Date of purchase, vehicle identification number (VIN), mileage, make, model and year of manufacture.
Completed driving courses, tickets, violations and claims over the period required by the insurer, but at a minimum, the last five years.  
Current and previous insurer's details
All the relevant details of the current and previous insurers. Including your coverage history and that of anyone else to be included in the car insurance policy.    
Choose the right liability car insurance coverage levels  
The purpose of liability insurance is to cover losses such as injury or death that your vehicle caused to other people, or damage to their property. The person that did not cause the collision has the right to sue the at-fault driver for additional costs and damages not covered by the liability insurance. It is relevant in certain circumstances, and when the amount is higher than your policy limit, the balance must be paid out of your pocket.   
Liability insurance, or third-party liability insurance, is mandatory in Canada, and in Ontario $200,00 is available for each accident. If the claim involves bodily injury and property damage, and reaches this amount, the payment for property damage is capped at $10,000. For a minor injury, no-fault medical payments are limited to $3,500. It is always best to consult with an insurance agent on the latest liability insurance limits. Consider getting at least as much liability insurance coverage as your net worth. 
Decide if you need full coverage car insurance   
Mandatory auto insurance includes liability insurance, and accident benefits/bodily injury insurance covering the cost of your own medical expenses and loss of income. However, you might feel the need for full coverage car insurance. When you compare auto insurance online, consider the following optional insurance. 
Collision insurance to cover the cost of repairing or replacing your vehicle after an accident.

Comprehensive insurance to cover the cost of repairing or replacing your vehicle due to damage or loss caused by fire, theft, storms, vandalism and more.

Family security insurance in case you or a family member is injured by an uninsured or underinsured car and driver. 

Loss of use covers the cost of renting a vehicle when your own car is in for repairs.
Collect and compare car insurance quotes    
The last step is to collect and compare insurance quotes, and an online service makes this very convenient. Ensure the quotes include the same levels of liability, deductibles for collision and comprehensive coverage, as well as drivers and cars. Also ask about all the discounts you are eligible for.  
Zippo Insurance takes the guesswork out of insurance by providing a trusted service, and in just three online steps you can get quotes from reputable insurance brokers across Ontario. Do you want to combine your home and auto insurance, or compare car insurance rates? For an auto insurance quote, contact Zippo Insurance today.