How To Become An Insurance Broker In Canada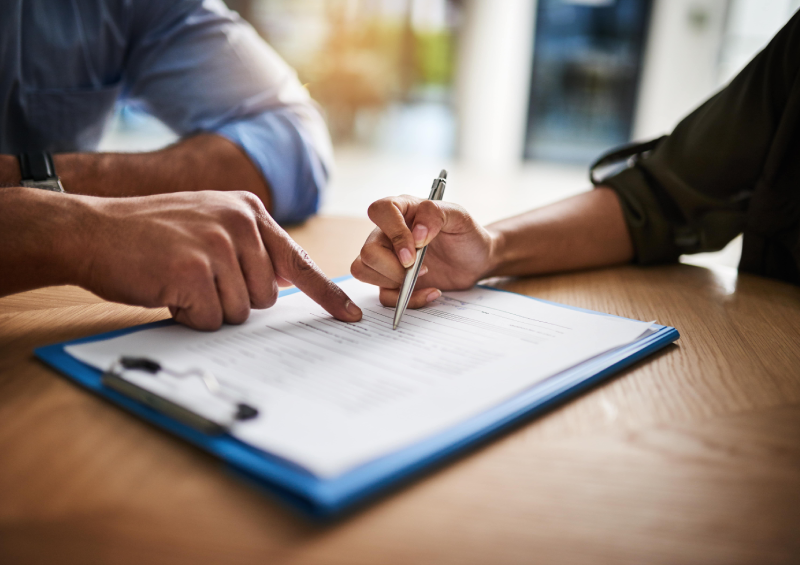 Insurance is an unusual industry. Most consumers would rather not have to buy it, but they also don't want to be without it! As a result, insurance brokers sometimes face resistance as they try to sell their products, but they also know they are providing solutions that can help people protect their homes, cars, even their livelihoods and life savings. Insurance brokers sell essential financial products that help individuals, families and businesses to secure their assets and ensure peace of mind. With this in mind, being an insurance broker can be rewarding and lucrative, with plenty of room for personal growth and advancement. If you are thinking of becoming one, you are on a very respectable career track. How do you get started in this career? The exact steps will differ from province to province, but the general process is the same across Canada. So let us have a look at what it takes to become an insurance broker.
Decide What Type Of Insurance Broker You Want To Become
Deciding what type of insurance broker you want to become is an important step in starting your career in the insurance industry. There are several types of insurance brokers, each with their own unique focus and responsibilities.
1. Peronsal Lines Insurance Brokers: Personal lines insurance brokers specialize in providing insurance coverage for individuals and families. They may offer a wide range of personal insurance products, including home, auto, life, health insurance.
2. Commercial Lines Insurance Broker: Commercial lines insurance brokers focus on providing insurance coverage for businesses. They may offer insurance products such as property, liability, and workers' compensation insurance.
3. Captive Insurance Broker: Captive insurance brokers work exclusively for a specific insurance company and can only sell the products offered by that company.
4. Independent Insurance Broker: Independent insurance brokers are not tied to any particular insurance company and can offer a range of insurance products from multiple carriers.
5. Specialty Insurance Broker: Specialty insurance brokers focus on a specific type of insurance, such as pet insurance or travel insurance.
Consider your interests, skills, and career goals as you decide what type of insurance broker you want to become. You may also want to consider the potential earning potential and job market in different areas of the insurance industry.
Register For And Write The Exam Required In Your Province
Insurance brokers in Ontario need to be licensed by RIBO, i.e., Registered Insurance Brokers of Ontario. To acquire your RIBO license, you first need to complete a course of study and write your licensing exam. This is an exam which can be written both online or in-person. Each province has its own member association or broker regulator. Wherever you are in Canada, you will need to register with the relevant authority and write the exam to acquire your license . 
Being a registered insurance broker means you can offer a variety of product choices from several different providers and offer independent advice. Unlike agents who are employed by insurance companies, brokers represent their clients' interests when negotiating contracts between consumers and insurers.
RIBO requires that every broker should be properly licensed and must be held to the RIBO code of conduct. Each broker must also meet certain qualification standards and continuing education requirements. As a RIBO-registered broker, you would also be bonded and covered by an Errors & Omissions policy and fidelity bond. 
Maintain Your Licence (CE Hours)
When you are certified and licensed, your provincial authorities will require you to maintain your license by engaging in Continuing Education (CE) programs. Check with your province's insurance regulator to find out how many CE hours you need to accrue and how to get them. 
How much do insurance brokers make?
The salary of an insurance broker in Canada can vary greatly depending on factors such as the company they work for, their level of experience, and the region in which they work. According to data from the Canadian government's Job Bank, the median hourly wage for insurance brokers in Canada is $22.50 per hour. This equates to a median annual salary of $46 875. However, some insurance brokers may earn significantly more or less than this amount, depending on their specific circumstances. For example, insurance brokers who work in higher paying regions or who have a higher level of experience may earn more, while those who work in lower paying regions or who are just starting out in their careers may earn less. It is also worth noting that insurance brokers may receive additional income through commission or bonuses, which can significantly increase their overall earnings.
Frequently asked questions about how to become an insurance broker?
1. What skills do you need to be an insurance broker?
1. Excellent communication and interpersonal skills
2. Strong attention to detail
3. Sales and marketing skills
4. Organizational skills
5. Problem-solving skills
6. Computer skills
7. Math skills
8. Business acumen
2. What insurance brokers cannot do?
1. Insurance brokers are licensed professionals who are trained to help clients navigate the insurance market and find the coverage that best meets their needs. However, there are some things that insurance brokers cannot do:
2. Insurance brokers cannot sell policies that do not meet state insurance regulations.
3. Insurance brokers cannot misrepresent the terms or coverage of an insurance policy to a client.
4. Insurance brokers cannot advise clients to purchase insurance coverage that is not appropriate for their needs or financial situation.
5. Insurance brokers cannot accept bribes or other inappropriate forms of compensation in exchange for recommending a particular insurance policy.
6. Insurance brokers cannot engage in fraud or other illegal activities related to the sale or promotion of insurance policies.
It is important to note that insurance brokers are subject to regulation by state insurance departments, and any violation of these regulations can result in disciplinary action, including fines and the loss of their license to practice.
Zippo Insurance will help  insurers with  the lowest rates on home insurance, auto insurance, and more. Contact Zippo insurance to get the suitable insurance quote in Ontario. Further you can also contact the expert team at Zippo Insurance for more information about how to become an insurance broker if you have further questions which were not covered in this guide.