What Is Covered By Home Insurance?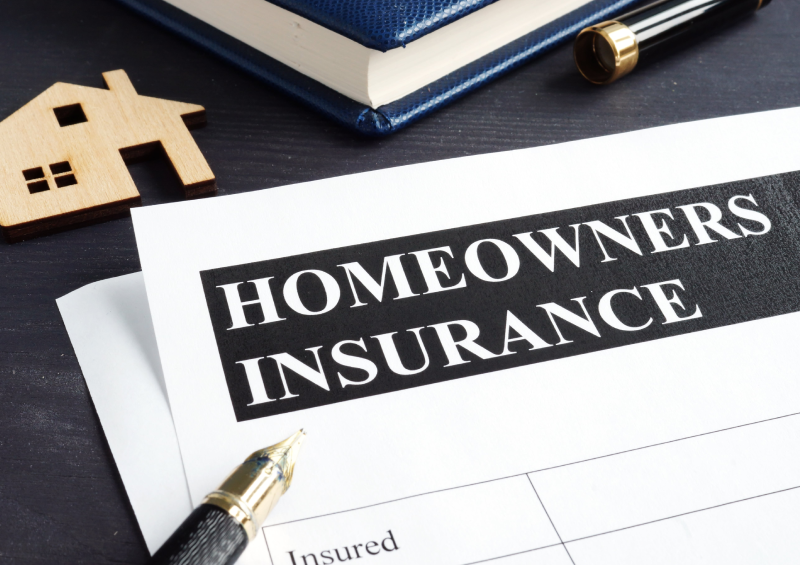 Are you shopping around for home insurance? A homeowners policy has many types of coverage. It may be overwhelming reading through a policy as it can contain a lot of terminologies. We have a guide to help you understand what is covered by home insurance.
Structures On Your Property
You may have noticed your homeowners' insurance includes "structures coverage". It is usually the standard policy of an insurance company to cover all the structures in your property (even if it isn't attached to your house itself). These properties can include your garage, fence, or even your shed. If you're somewhere with a lot of structures on your property, this coverage can come in handy, especially during bad weather conditions. 
You'll be covered if any of your structures get damaged due to weather conditions. For example, if your shed has flood damage or if your garage roof is damaged during a hailstorm, your insurance company would pay for the repair costs when you put in a claim.
Personal Property
Personal property insurance is included in most homeowners' policies. It includes insurance for your items, like your valuables, clothes, furniture, and appliances. Your insurance will sometimes cover these items even if you incur damages from outside your home. For example, if your bike gets stolen from a nearby store. 
Although there are certain limits, you'll likely be covered if your items are damaged during certain events such as:   
Fire

Windstorms and hail

Theft and vandalism

Damages caused by ice or snow

Falling objects 

Water damage from household items, for example, a leak in your pipes
Injuries Sustained On Your Property
You can also receive liability coverage in the form of medical payment coverage.
With this coverage, you'll have insurance against bodily injury or physical injury that someone sustains while on your property. You don't need to be at fault to receive the payout. 
Medical payment coverage is a good choice if someone is likely to suffer a minor injury on your property. For example, if your dog bites a visitor or if an independent contractor gets hurt during a job at your home. You have liability protection if: 
The act was not intentional 

The injury was not related to a car accident 

There is no serious harm 
Your Interior And Exterior
Dwelling coverage covers the interior and exterior of your home. Everything from your walls, floors, windows, and appliances is covered here. The attached property such as your garage is also covered in your policy. 
You are covered for property damage to the exterior and interior of your home in the case of certain events, including:
Damage caused by wind or hail

Snow or ice damage

Damage to your property relating to fire and lightning
These are the main coverage terms for homeowners insurance. Remember, your home insurance will cover your repair costs to a certain extent. Your insurance company will pay for damages or repairs but they won't pay to replace items. 
Some weather conditions or environmental factors may not be covered on all home insurances as not all homeowners' policies contain the same standard coverage. Be sure to check your policy to see what you are covered for so you can make sure that you are receiving the protection you need. 
If you're having trouble finding the right insurance for your home, you can speak to the Zippo Insurance team. We have a friendly team of insurance experts who do a full evaluation of the best insurance policies and find the perfect policy to fit your needs. 
For help with your home insurance, give us a call today!